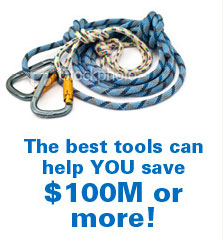 HOME
---
Cost Innovations is serving businesses with profit improvement for a variety of industries. We are experienced at delivering creative income solutions to existing and future products and processes. Customer results are focused on earnings improvement that leads to long term revenue growth.
We have engaged energy, consumer products, automotive, home appliance, aerospace, office equipment, building products, and industrial equipment industries including architectural, and civil engineering applications.
Our customers have recouped hundreds of millions in dollars, previously hidden. We access, prioritize, determine tactics, engage opportunities, to find financial improvements you seek. Our customers regard the results as significant cost reductions or profit increases formerly buried in the product or process. Instead of this unseen money wasted, it now goes to the financial statement each and every month as the calendar moves forward.
Tactics we use are applied to product, process, and design where improvement is desired. We examine materials within supply base, design, process methods and labor to uncover opportunity.
We concentrate on client results that make a difference to your business. Our business is adding value for our customers. See what they say about our results.
For additional advice for your application contact us by e-mail or call our office at (734) 404-0216.
Upcoming Events
To learn about our upcoming Value Methodology Fundamentals 1 Course on March 19th, click here.
To learn about our upcoming VAVE One Day Course on May 11th, click here.

--- HOME -- | -- ABOUT US -- | -- TESTIMONIALS -- | -- SERVICES -- | -- RESOURCES -- | -- CONTACT | -- BLOG
---------- Copyright ©2011 Cost Innovations LLC -- | -- All rights reserved -- | -- Site design by Double B Design